Happy Halloween to any readers that care 😛
Just a few tidbits today, starting with something related to today.
– Kenya is the daughter of Nastassja Kinski and Quincy Jones and her Halloween outfit might look familiar.
– Next we have the cover of Natalie's appearance in, and guest editor-in-chief of, Les Inrocks.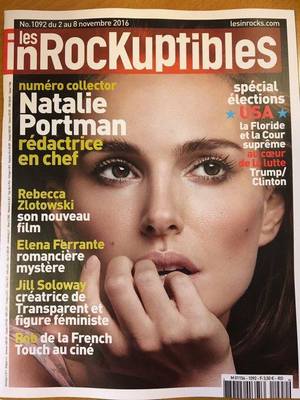 – Finally, how cute is this Mathilda art from Elesq on Instagram?