There is no doubt about it: Jackie is giving great joys to Natalie's fans. Next week is going to be intense as far as news is concerned (Gotham Awards, an appearance at the Tonight Show, limited release in theatres…). Meanwhile, here are a few tidbits.
– Here we have a couple more photos of the THR actress roundtable (along Amy Adams):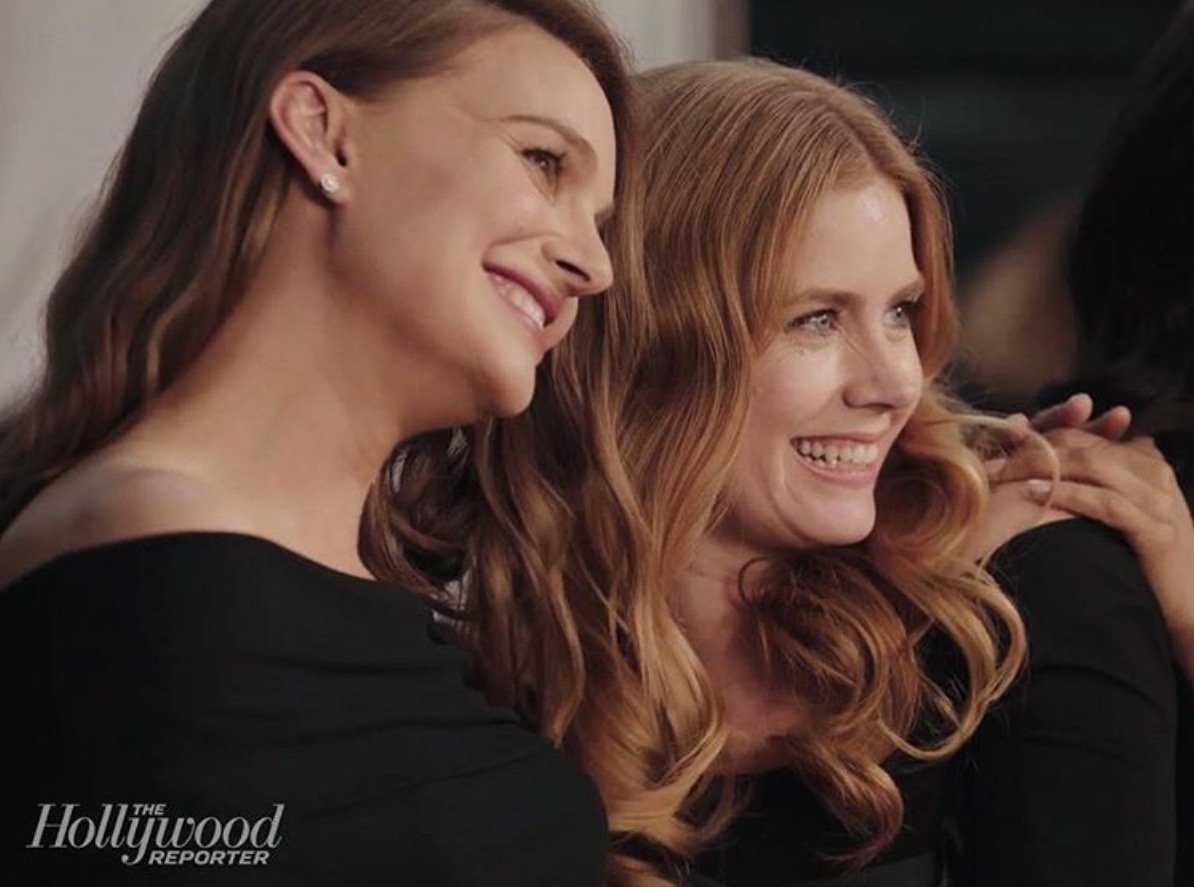 –The Wall Street Journal dedicates an extensive article with Natalie and the director, that tries to explain the balance between real facts and fiction.
We also have a short interview with Natalie talking about the movie, and which also details the importance of her role in the next Dolan film:
"I would love to direct again," Portman said. "That definitely is my focus, to create my next directorial project. After 'Jackie' I filmed 'Annihilation' with Alex Garland, which will be coming out next year. I'm going to do a small role in Xavier Dolan's film, 'The Life and Death of John F. Donovan,' which has already started shooting, but I'm obviously going to be doing that later (due to her pregnancy).
-Finally, a curious note: it seems that one of the dresses used in the film is exposed in a Landmark Theatre in Los Angeles: