Welcome to DAY TWO of PORTMANIA!!
Our celebration of Natalie Portman's life continues now!
So, grab your PORTMANIA sandwiches, and let's GOOOOOOOOOOOO!
First things first! Everyone always complains "PORTMANIA is so dumb! But it's made by a dumb person, so, c'est la vie!"
Here's an exclusive clip of me reacting to these complaints:
And like the PORTMANIA pic of the day shows above, we all know that Natalie is smart, even if she doesn't wear glasses. One time a guy asked "what's 6+3?" And Natalie yelled "Nine!!!" like two seconds later. Everyone just stood in awe at the awesome display of superior intelligence!
That got us thinking… If NATALIE is smart, wouldn't her fans be smart too!?!?! So, we did a scientific study and found that 99.98% of NP.com readers were Wicked Smart.
So we took this under advisement and made up the New PORTMANIA Slogan!!!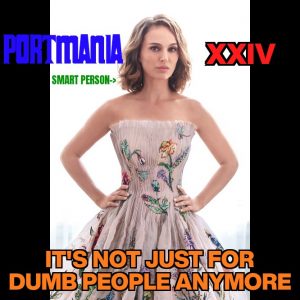 That should do it!
Moving on… YESTERDAY, during the Nat Fact I revealed for FOUR YEARS Natalie acted under the assumed name JANE GRINDERFALL to avoid being captured by the police after her escape from the wrongful conviction of first degree murder. It all worked out in the end, but here's a rare photo of her INCOGNITO!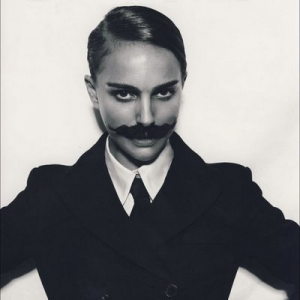 UNRECOGNIZABLE! Yet, still undeniably attractive! AND SMART!
Today we want to start a new PORTMANIA series where we take a look back at one of the movies that Natalie starred in that didn't do as well as some others, either critically or commercially. We call this feature:
The Underappreciated Nat Movie of the Day!
And today it is the 2007 film…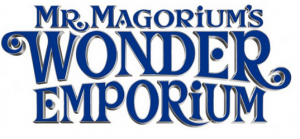 Written and Directed by Zach Helm and Co-Starring Dustin Hoffman and Jason Bateman. What ever you think of this movie, one thing is for sure: This is the best movie ever made that has an m as the 19th letter in the title. And you can never take that away from it. The only movie that comes close is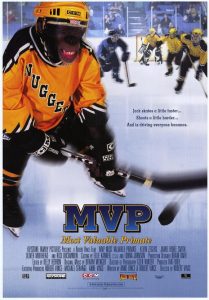 But I'm giving it to the Natalie Portman movie.
If you haven't seen it, this is the movie where Natalie Portman plays the piano….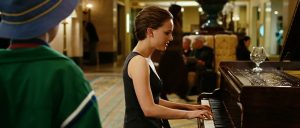 She also plays the imaginary piano on the bus….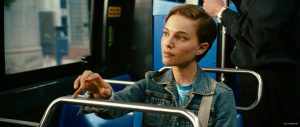 And takes a meeting with a toy dog….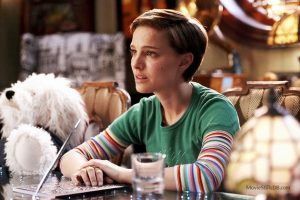 And if that doesn't sell you on it, I don't know what will!!
I feel like this is the kind of movie where I can see what they were trying to do, and they just didn't quite get there.  But I can appreciate the effort. Plus, I think Nat looks good in a blue jean jacket! SO it gets 200 STARS from me!
That's all for DAY TWO, Day Three will be here in 24 hours! SO don't go too far away!! We'll have more snacks!! Keep being SMART out there!!!
PORTMANIA – It Does A Body Good!