We've got a great batch of tidbits so let's not waste any time…
– First up the big news was that the new Dior TV spot aired during the Grammy's last night, which probably helped keep some viewers awake. Although to be fair, I saw Natalie's Cold Mountain co-star Jack White tear it up so maybe the show wasn't as coma inducing as usual? Anyway, the commercial doesn't appear to be online yet but hopefully it's only a matter of days/hours before it is available.
– Next up is a Twitter sighting from yesterday. I wonder who the overrated actor could be…
Natalie Portman's eating lunch at the next table with overrated actor. Jealousy + proximity = my patty melt's ruined.
– Finally, we have another Twitter sighting but this one is definitely genuine because it comes with a very cute photo.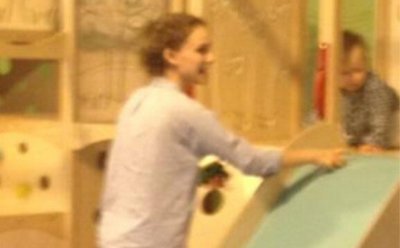 Thanks to Ming Choo, Kitten and Garcy.