You know the drill!
– Thor: The Dark World opens in North America today and while the film has been doing really well commercially, the early positive reviews have given way to a lot more negativity. Over on RT the film is at 67% positive with a 6.2 average rating. Basically the definition of average. I hope that those of you who see the film this weekend have a much more enjoyable experience.
– A new interview with Natalie has the regular Thor questions but what grabbed me was the Malick stuff.
You're going to be in one or more of Terrence Malick's upcoming movies. Do you have any idea if you're going to make the cut? And what was it like working with him?
I have absolutely no idea where those are in the process. All I know is that they're editing right now. But I have no idea when they're coming out. And working with him was incredible. He's a great, great, great man and really had a lot of impact on me in terms of what filmmaking could be.

So, if you got cut completely you wouldn't care?
Anything he feels is right for the story, I'm thrilled with. The experience had such a great impact on me and that is what I'll take away.
– Nylon Magazine is celebrating the Thor's release by re-releasing the feature she did for the magazine in 2001. Always really liked the cover they used, for some reason it stands out.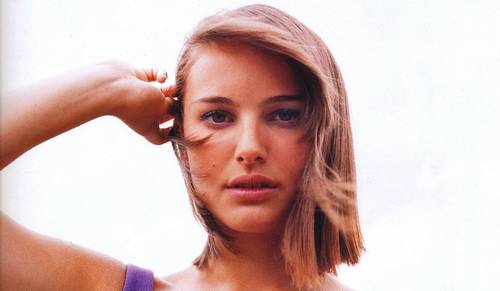 Thanks to Kitten and Fanatical.