News has suddenly dried up and may be quiet until A Tale Of Love And Darkness kicks into gear early next year. I'm hoping some Jane Got A Gun or Malick images/posters/trailers may find their way online before the end of the year, but who knows. In the meantime…tidbits!
– Let's start with a new Natalie interview out of France. It includes further confirmation that A Tale Of Love And Darkness will be in Hebrew, that In The Garden Of Beasts still might happen but Natalie jokes that soon she'll be too old for the role, that she now has an agent in France (in preparation for the move) and there's even a hopeful mention of Leon 2.
– Thor: The Dark World has passed the $500 million mark worldwide. Cha-ching!
– Finally, really enjoyed the gender switch on this fanart. Just sorry I lost the name of the artist.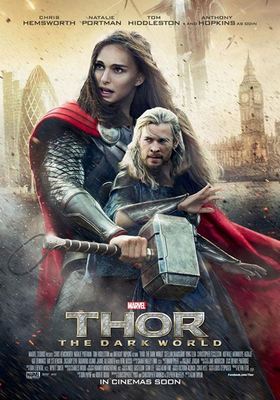 Thanks to Fanatical and Maribel.