Pretty quiet in Natalie land again but here are a few mini news items to tide us over.
– Starting with confirmation that Natalie will be attending We Day on March 26th. What is We Day? Click here to see Natalie introducing the event.
– Awards Daily also thinks Jane Got A Gun has an outside shot at some Academy Awards love by naming it among the second tier in their early predictions for next year.
– Finally, I'm not sure where this is but a more awesome piece of graffiti you'll struggle to find. Here's a closer view.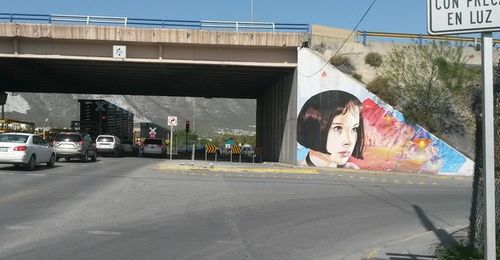 Thanks to Belerofonte and Mayi.