A good batch of mini updates for you guys today. Enjoy.
– First up a new article about Natalie and her A Tale Of Love And Darkness collaboration with Polish cinematographer, Slawomir Idziak. It also comes with this new photo of the two of them.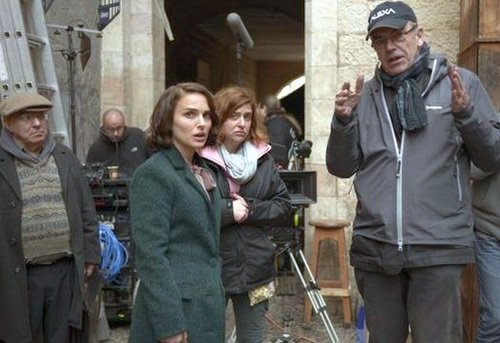 – Next up is an article speculating that Terrence Malick's Knight Of Cups could be premiering in Cannes. The final lineups are announced in just a couple weeks so the wait won't be too long.
– Finally, a couple Natalie related tweets. The first from a sighting in France and the second from the probable DJ for the Tale Of Love And Darkness wrap party.
Me & Meggos had a glass of wine @ le Dauphin just now…Natalie Portman was sitting just across from us;) #starstruck

— wafflemansf (@bozzygoestowork) March 28, 2014
Djing for Natalie Portman & Friends > Star dust OMG / LOL @ Ismi Salma Loft

— DJ Keen (@DJ__Keen) March 27, 2014
Thanks to Belerofonte and Kitten.