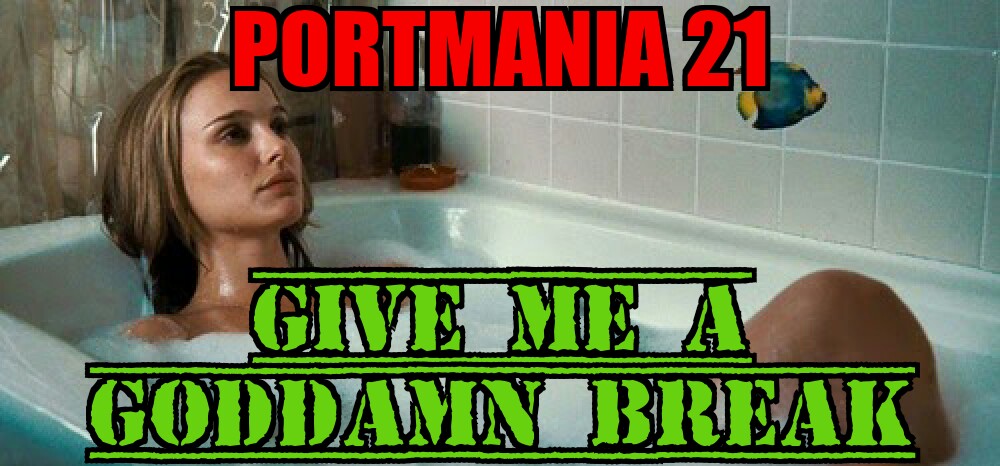 DAY 2! of PORTMANIA 21! How can we contain the excitement?! you should be used to it by now BECAUSE Everyday is PORTMANIA inside your body!!
I'm sorry I talked about your body.
Let's get this day started!
I really have nothing to do today! So I made these extra PORTMANIA memes that you can use around your house!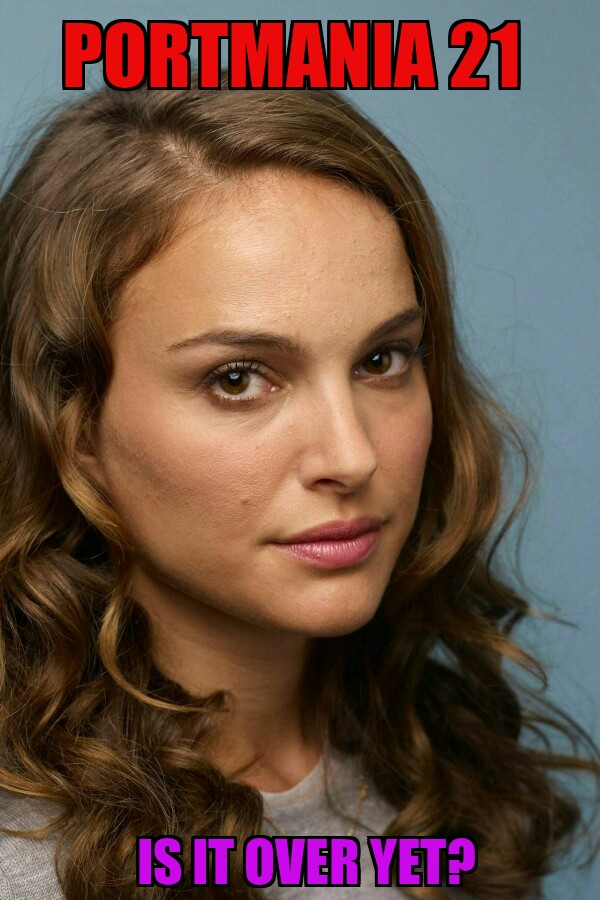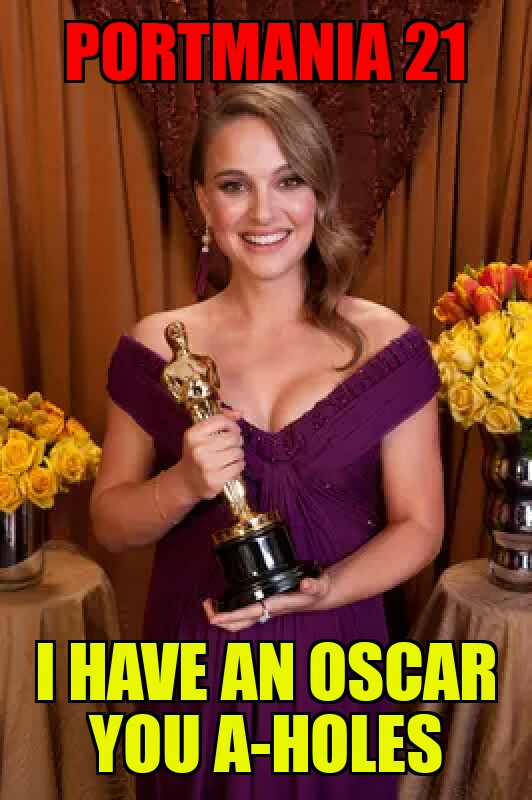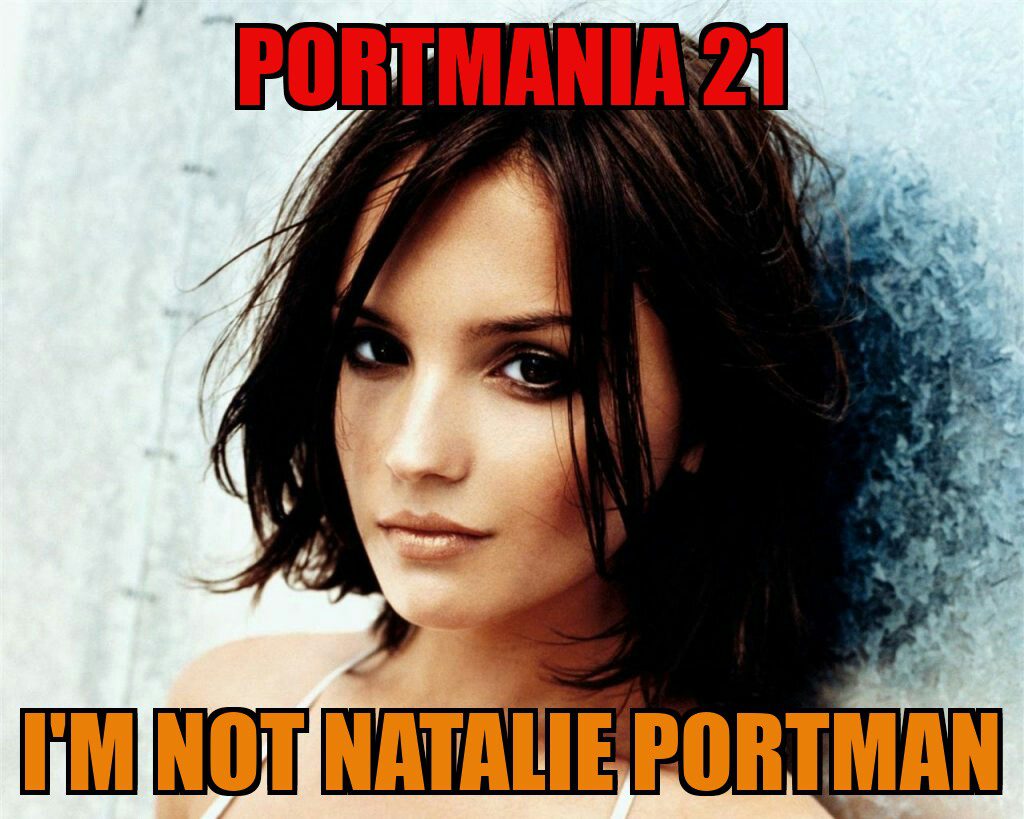 Natalie FACT! (WARNING! Natalie FACTS don't care about how you're going to pay for that dental emergency) That is not Natalie Portman! That is Rachael Leigh Cook! and she was Josie in Josie and the Pussycats! Rachael was arrested for impersonating Natalie Portman at a roller derby. That's probably not true.
here's some more facts from her IMDb page:
Minneapolis native Rachael Leigh Cook began her career as a model at the tender age of 10, gracing Milk-Bone(R) boxes and Target(R) ads nationwide in the USA. She also appeared in a now-famous (in the USA) anti-drug TV spot in which, armed with a frying pan, she bashed her way through a kitchen to show the disastrous effects of heroin.
heroin isn't that bad, is it? you can put it on sandwiches. No, wait. that's mayonnaise. I'm thinking of mayonnaise. Heroin is pretty bad for you. AND YOUR BODY!
I'm sorry I talked about your body.
Is this PORTMANIA enough for you?!?! What else can we do?!? did anyone watch The Big Hit?!
TOMORROW is the LAST day of PORTMANIA this year! and NOTHING WILL HAPPEN!
BUT!
Natalie will turn 38 and we'll all sing songs of happiness and joy and joiness and happy! BE there or BE Square.
PORTMANIA BODY IMAGES!!!